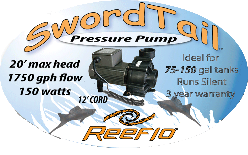 Perfect For 95 to 275 Gallon Tanks
Super Quiet- Low Watt 1250-3000 GPH Pumps

Perfect For 250 to 500 Gallon Tanks
Super Quiet- 2500-6000 GPH Pumps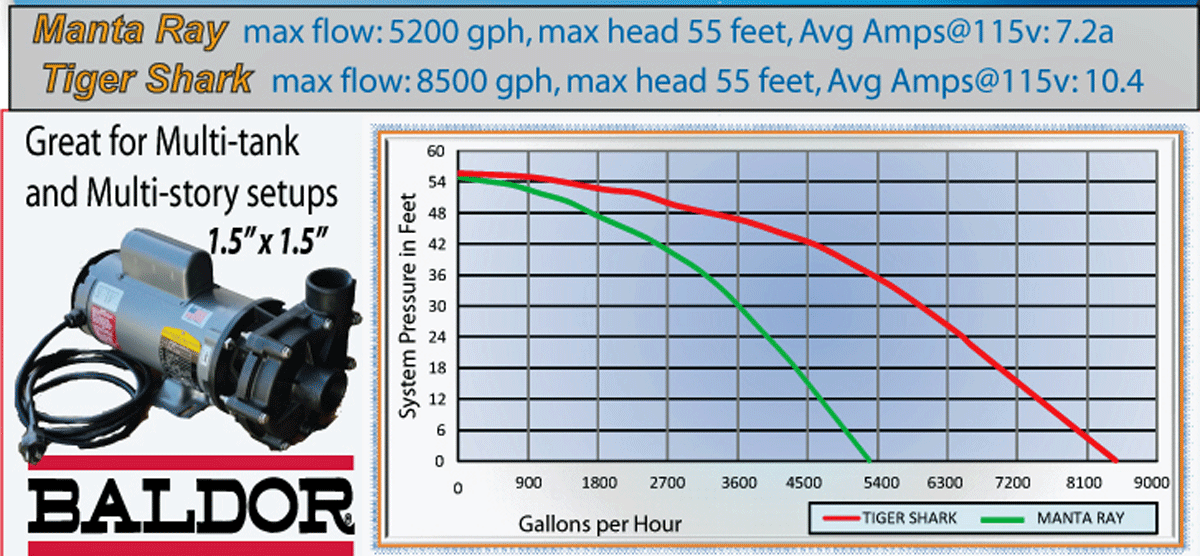 The GOLD DIFFERENCE
Certain customers have put together complex systems that demand the highest level of efficiency, quiet operation and durability. For these customers we have created the
ReeFlo GOLD pump line---The ONLY 100% Made in USA Aquarium Pumps.
Tennessee motors-American parts-Colorado labor.
A major difference is the 100% US made BALDOR motors which run at higher efficiencies. This results in a longer life. This is backed by the longest replacement warranty in the business: 5-year replacement guarantee.