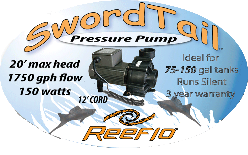 Perfect For 95 to 275 Gallon Tanks
Super Quiet- Low Watt 1250-3000 GPH Pumps
Extra Pressure & Flow for Basement Sumps & Multiple Tanks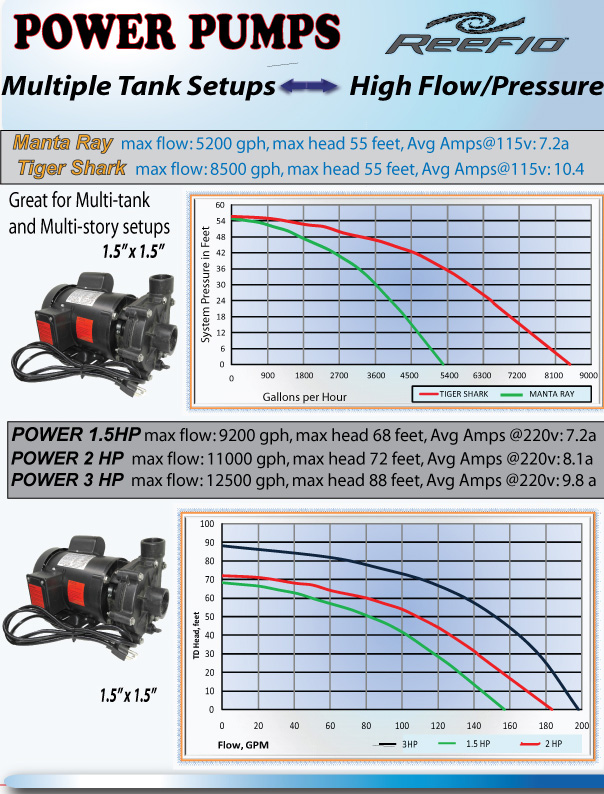 ReeFloTM is an American based manufacturer of saltwater pumps. The difference in our pumps is our use of low speed motors. These motors draw low watts, have a longer life and near silent operation. Unlike nearly all other aquarium pumps, our motors are rebuildable. We offer a rebuild service at our U.S. factory. If you deal with our customer service team you are dealing with one of three owners of Reeflo.
We offer our low speed models with two motor options:
1) Our stock motor featuring an aluminum body and a 3 year replacement warranty and
2) Our Gold models which feature a high efficiency Motor and a 5 year replacement warranty.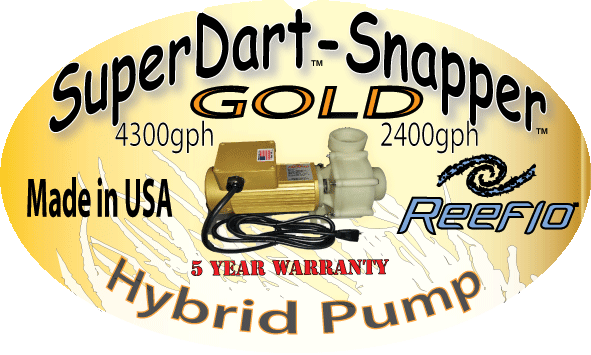 Reconditioned Pumps with warranty for sale.
For more info Email: Reeflo@precisionfluid.com
Perfect For 250 to 500 Gallon Set Ups
Super Quiet- Low Watt 3000-6000 GPH Pumps